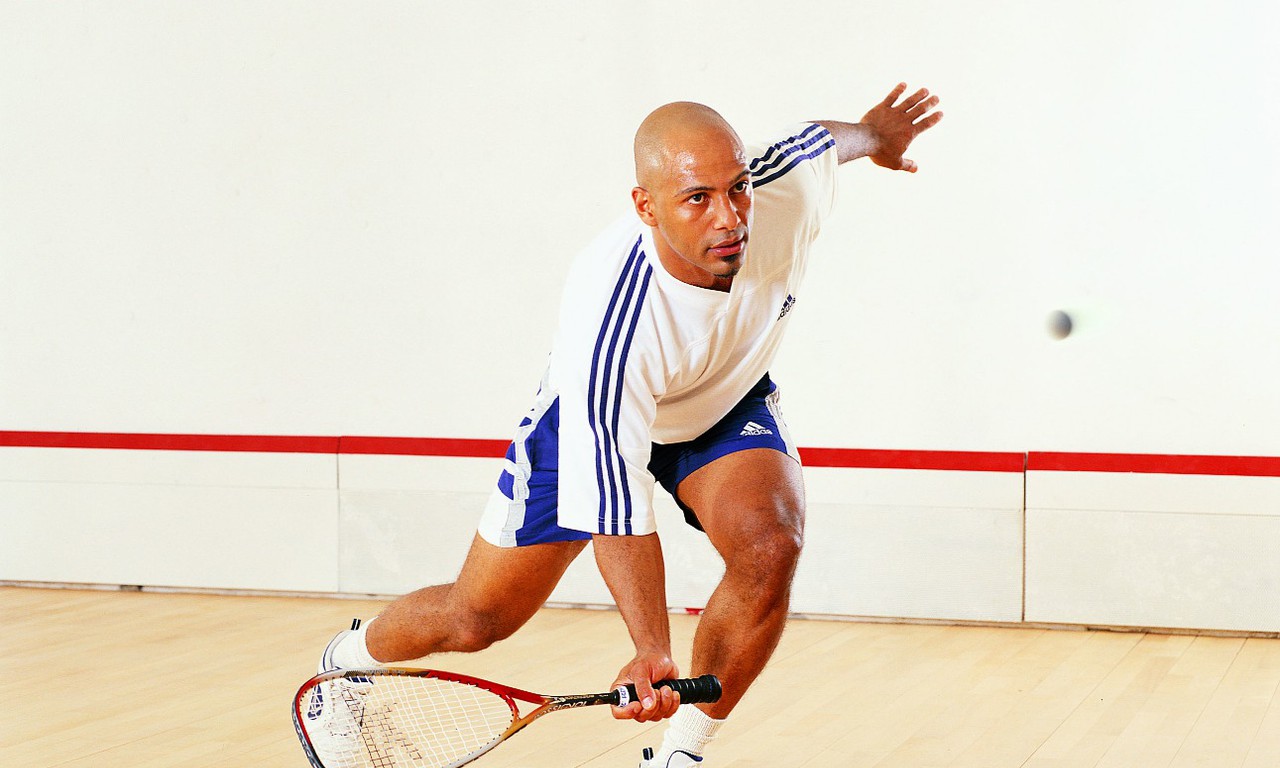 All started in 1986
▬
Originally established in 1986 as a local Squash and Tennis Club, Browns Sports Resort has expanded into a unique sports and leisure complex providing a wide range of facilities for local families, holiday guests and sports teams.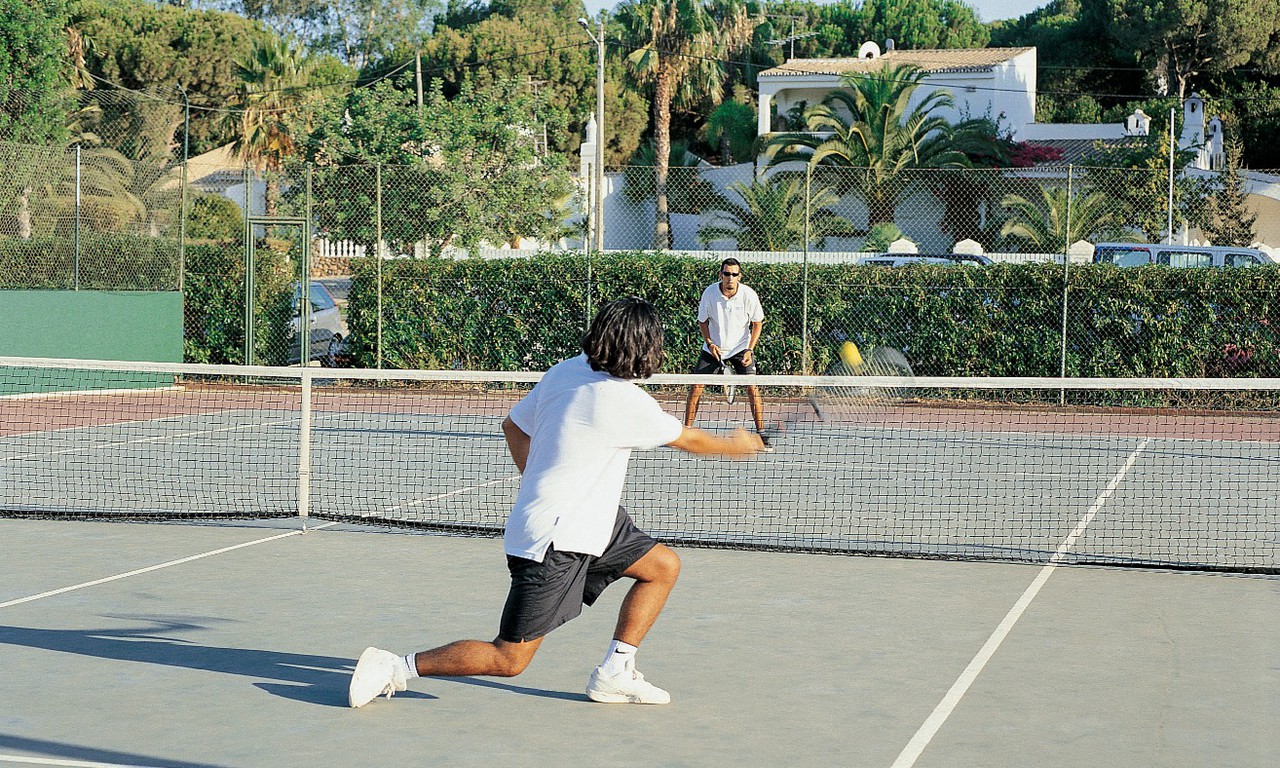 Formally known as
the "Rock Garden"
▬
The Rock Garden was a popular locale with four tennis courts, 2 squash courts and supporting changing rooms, bar and snooker room.
Separated by unkempt land, the club also had 7 units to rent to the occasional visiting tourist.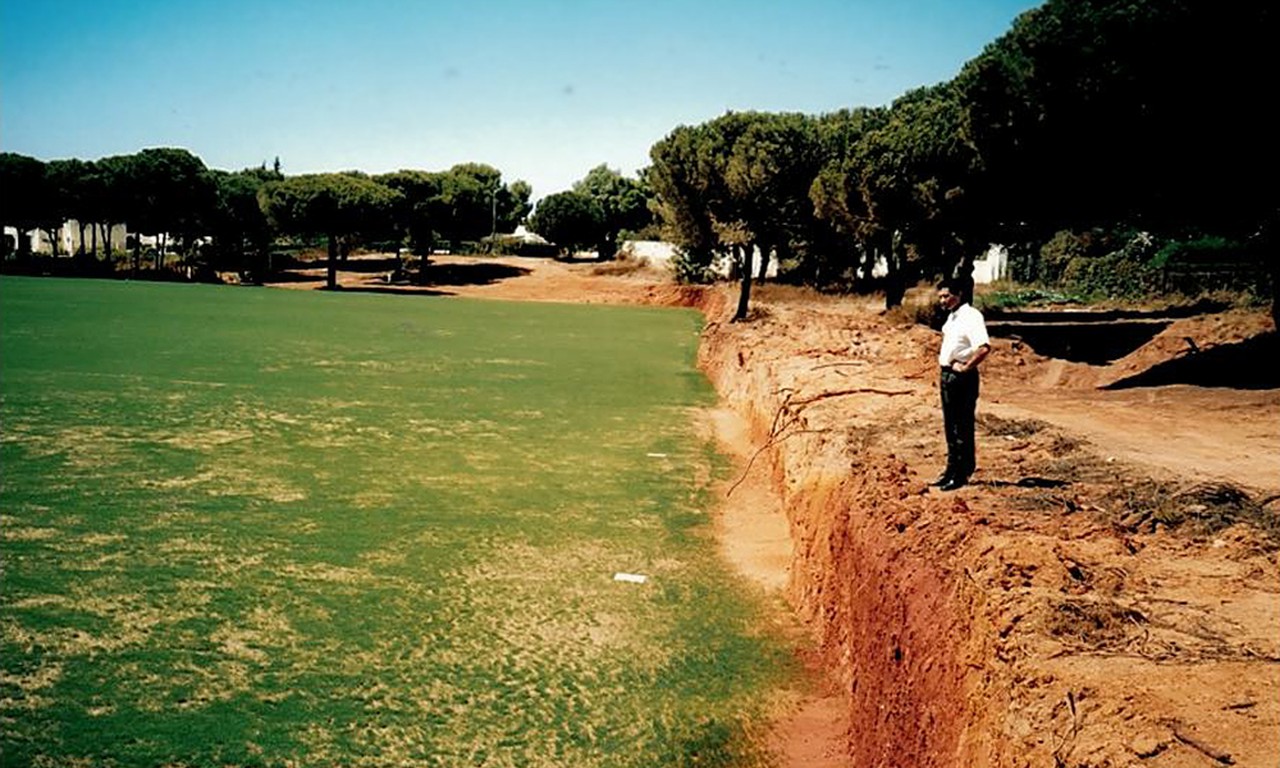 After 10 years,
we started to expand
▬
In 1996 the clubhouse and surrounding land was bought with a vision to build a warm weather training facility that would be designed and constructed to provide excellent training, accommodation and support conditions in a secure and relaxed environment to all athletes from grassroot teams to national professional teams.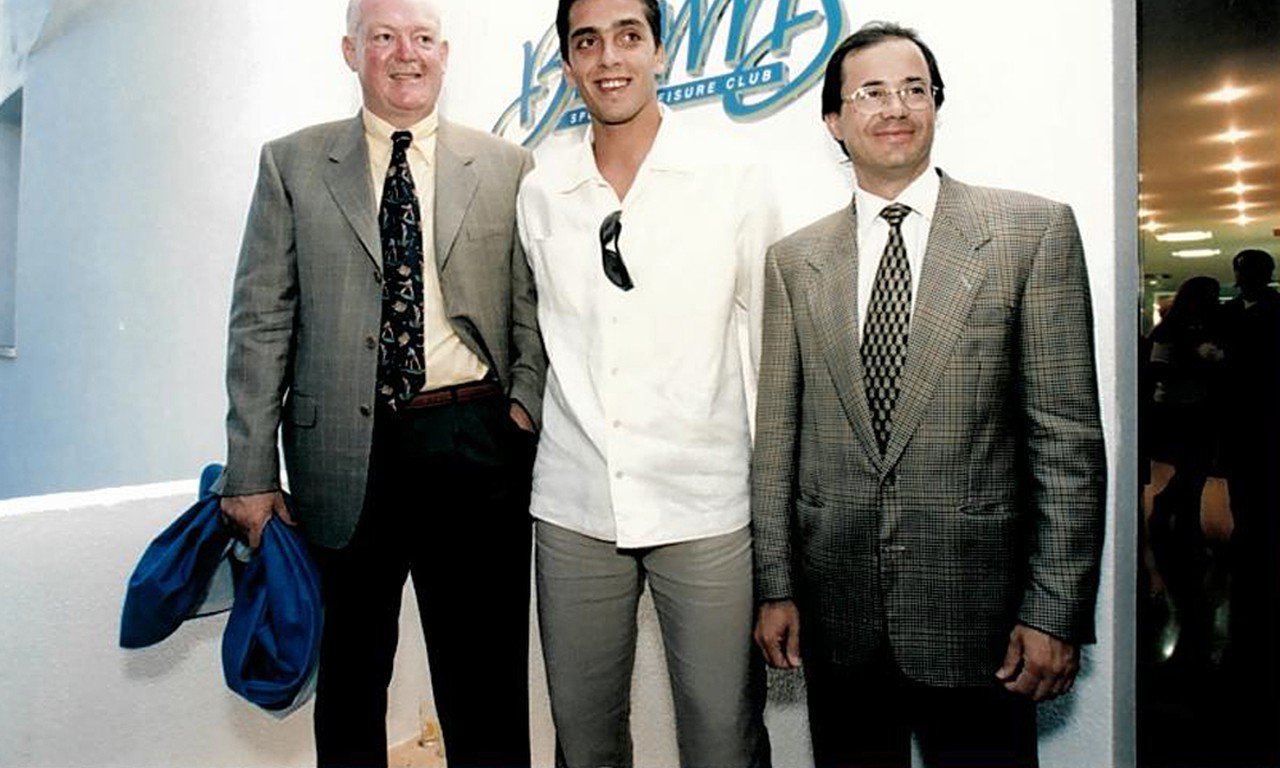 "We are now more than
a Tennis and Squash Club!", in 2000
▬
At the turn of the millennium that vision started to become a reality as it was the start of a two phased project that would completely renovate the tennis club into what was re-launched as Browns Sports & Leisure Club.
Phase one saw to the remodelling of the clubhouse facilities, creating a Reception area for all guests and a more modern Health Club & Spa. This included a new 200 sq meter gymnasium with state-of-the-art equipment, 2 fitness studios to host the regular fitness classes and a relaxation suite with a sauna and Turkish bath.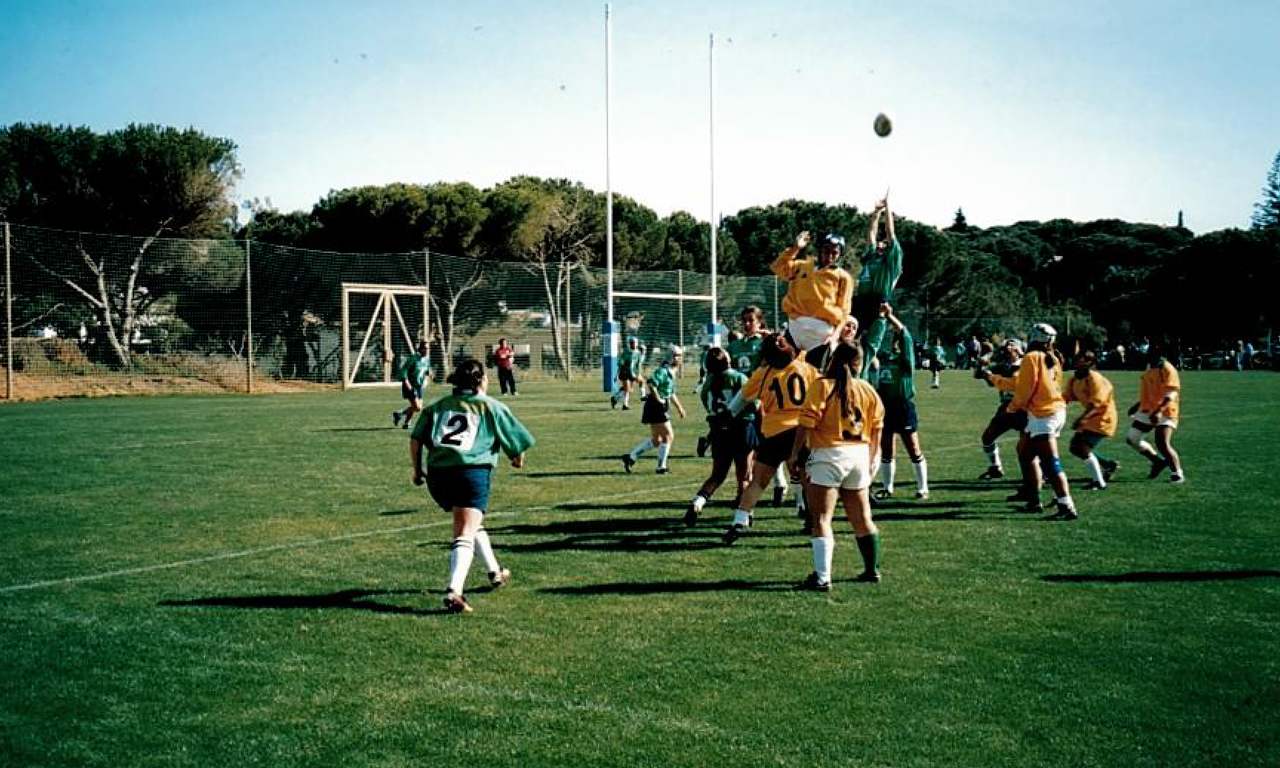 "We are ready to welcome professional teams!",
in 2002
▬
Phase two was completed in December 2002.
The 53.000 sq meter complex now had a total of 30 villas which could accommodate 105 guests as well as a 20 sq meters x 80 sq meters natural grass pitch, a private team restaurant, and a High Performance Gym purposely designed and equipped to meet professional team requirements.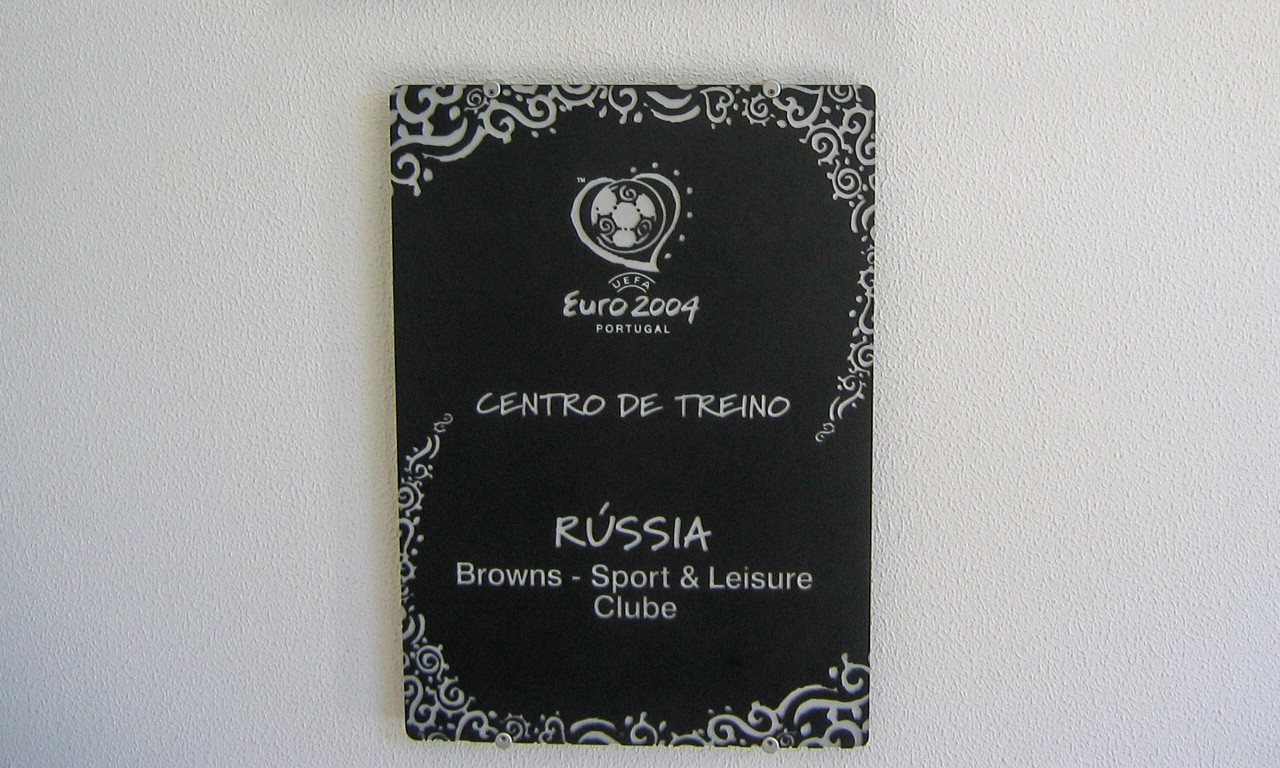 Official Training Ground for Euro 2004
▬
Euro 2004 was the biggest sporting event ever to take place in Portugal and Browns were delighted to be the official headquarters for accomodation and training for the Russian National Team.
During the same tournament the Swedish National Team also used Browns to train prior to their quarter-final match against Holland.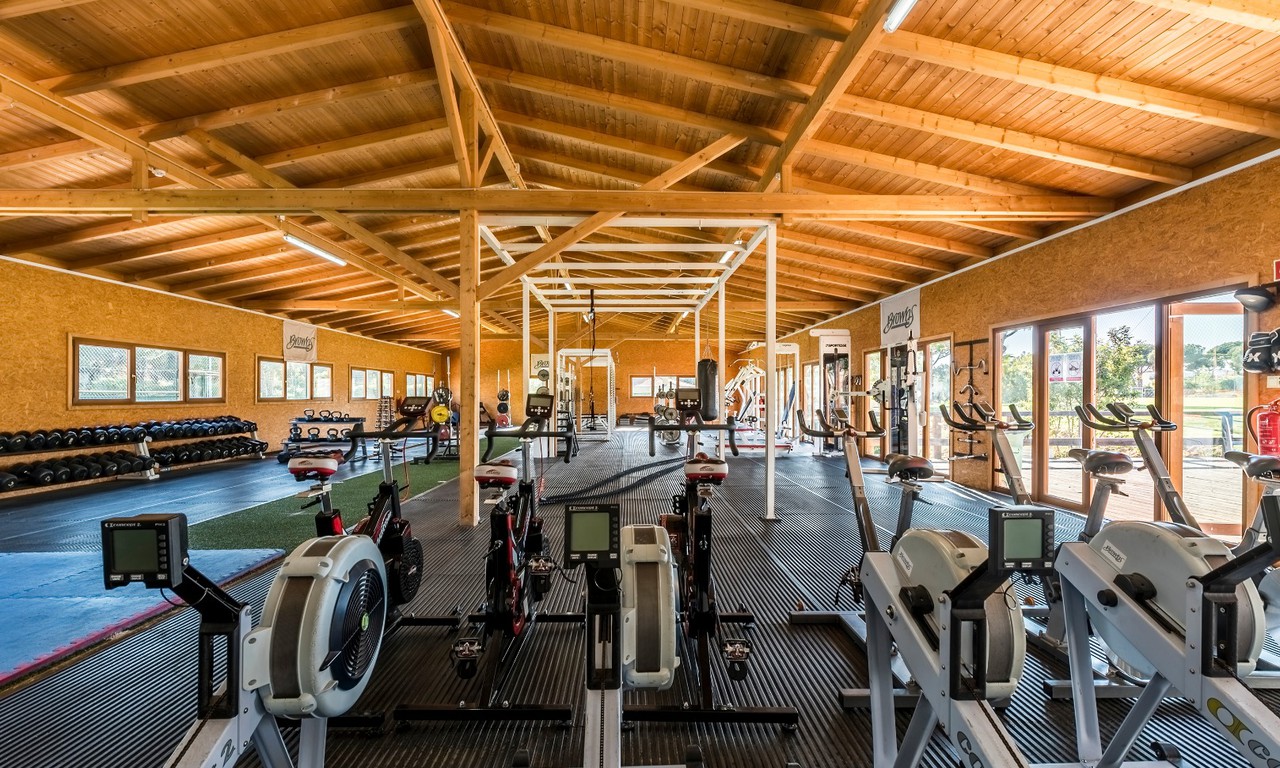 Continuous improvements
▬
With each year, changes no matter how small, have been made to continue to improve and develop in response to the evolving demands of the sports and hospitality industry.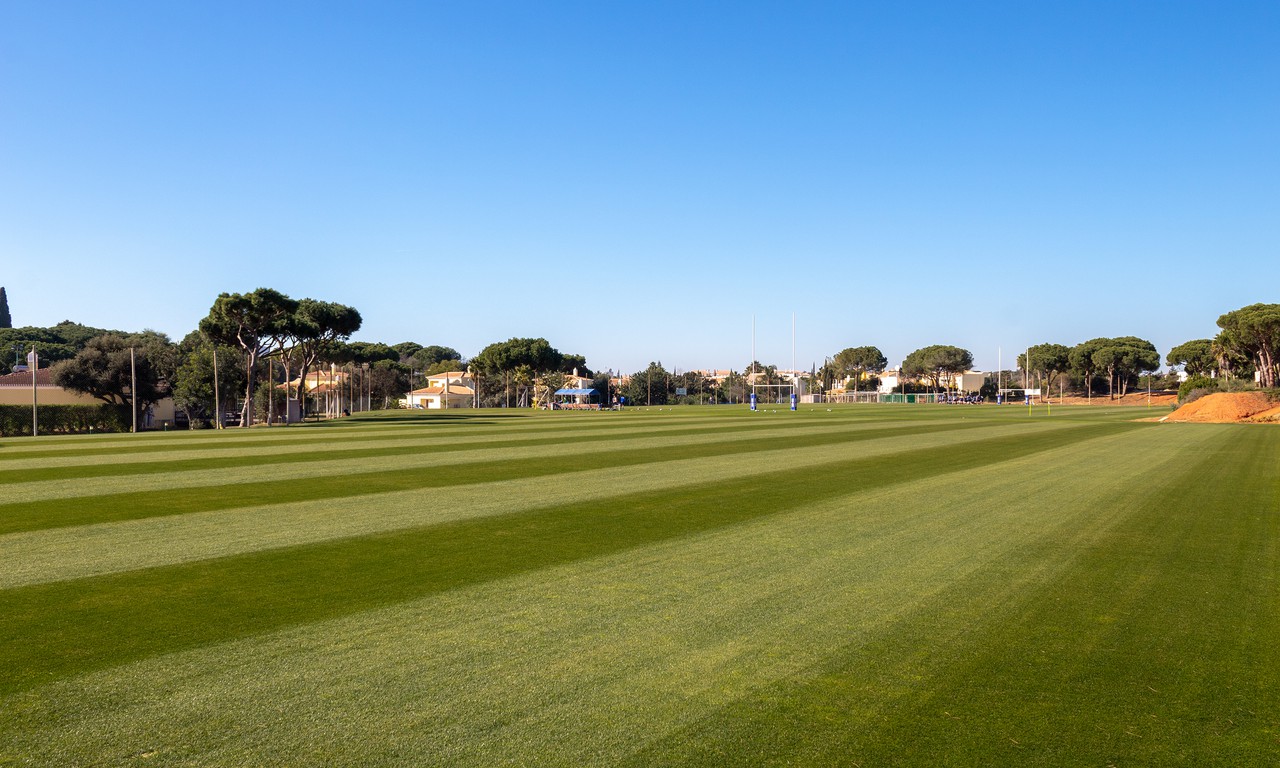 The year 2016 was another milestone.
▬
Browns now has two and one-third natural grass pitches side by side with the total area exceeding 17.500 m2 and new equipment in the High Performance Gym.
Our accommodation space has increased as well with new and improved rooms after a complete renovation of our original villas and added improvements across the board.
© Copyright Browns Sports Resort