FITNESS CLASSES
As a member, you have access to an abundance of group exercise classes
given by excellent, enthusiastic instructors.
Whether you are looking for low or high intensity, we are confident you will find
a combination of classes that best suit your personality and goals!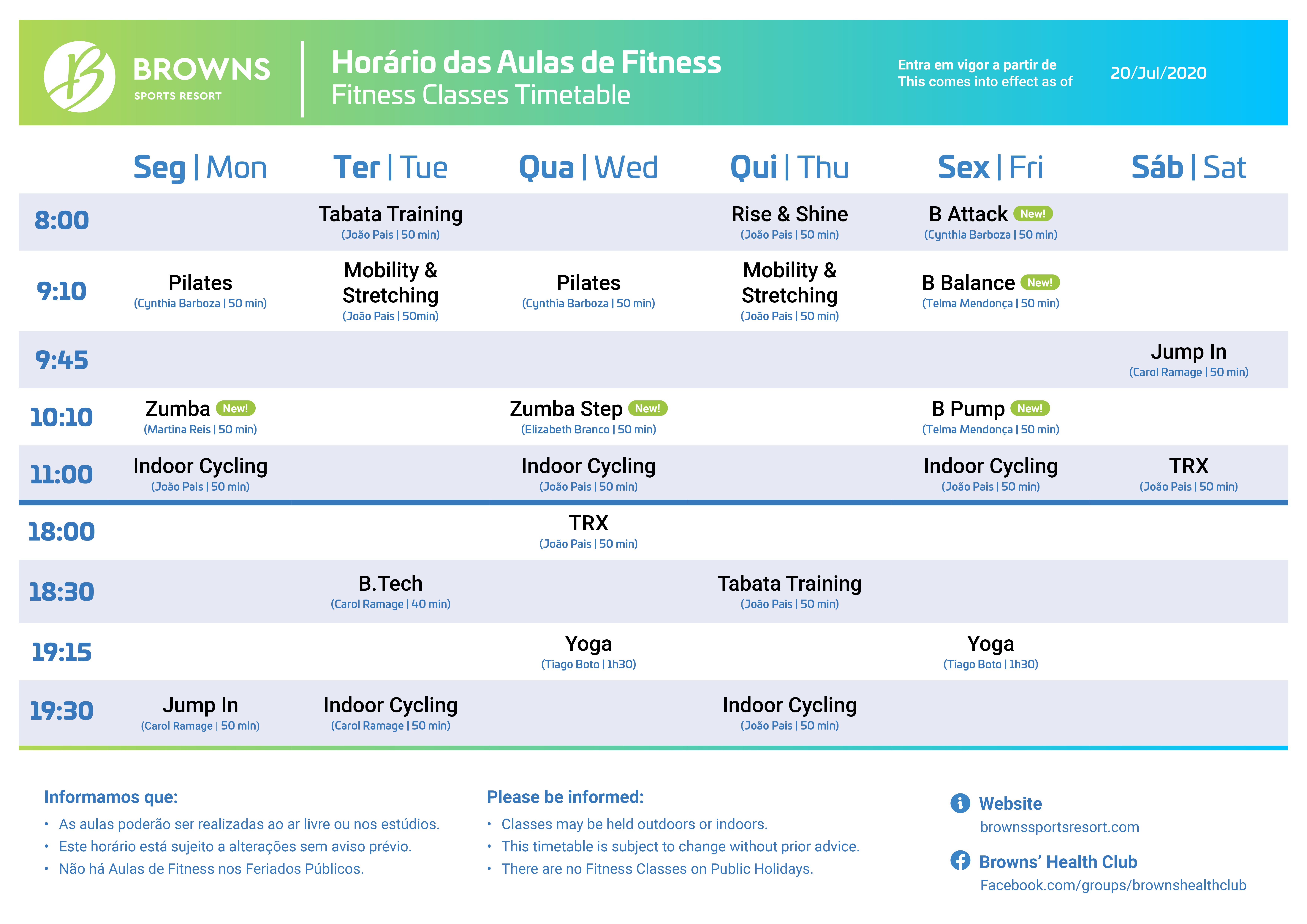 Please book your classes in advance
---
Note that the sports facilities and classes will have a restricted number of persons permitted at the moment.
Reserve your entrance ahead of time using our App (In the meantime reservations are done by phone or text).
For the beginning phase, we will be taking reservations (classes & facilities) by text. You can text this number 910-691-096 as of 24 hrs before the class. We will confirm your spot by replying to the text. Please note we will not take any reservations earlier than 24hours before the class.
© Copyright Browns Sports Resort