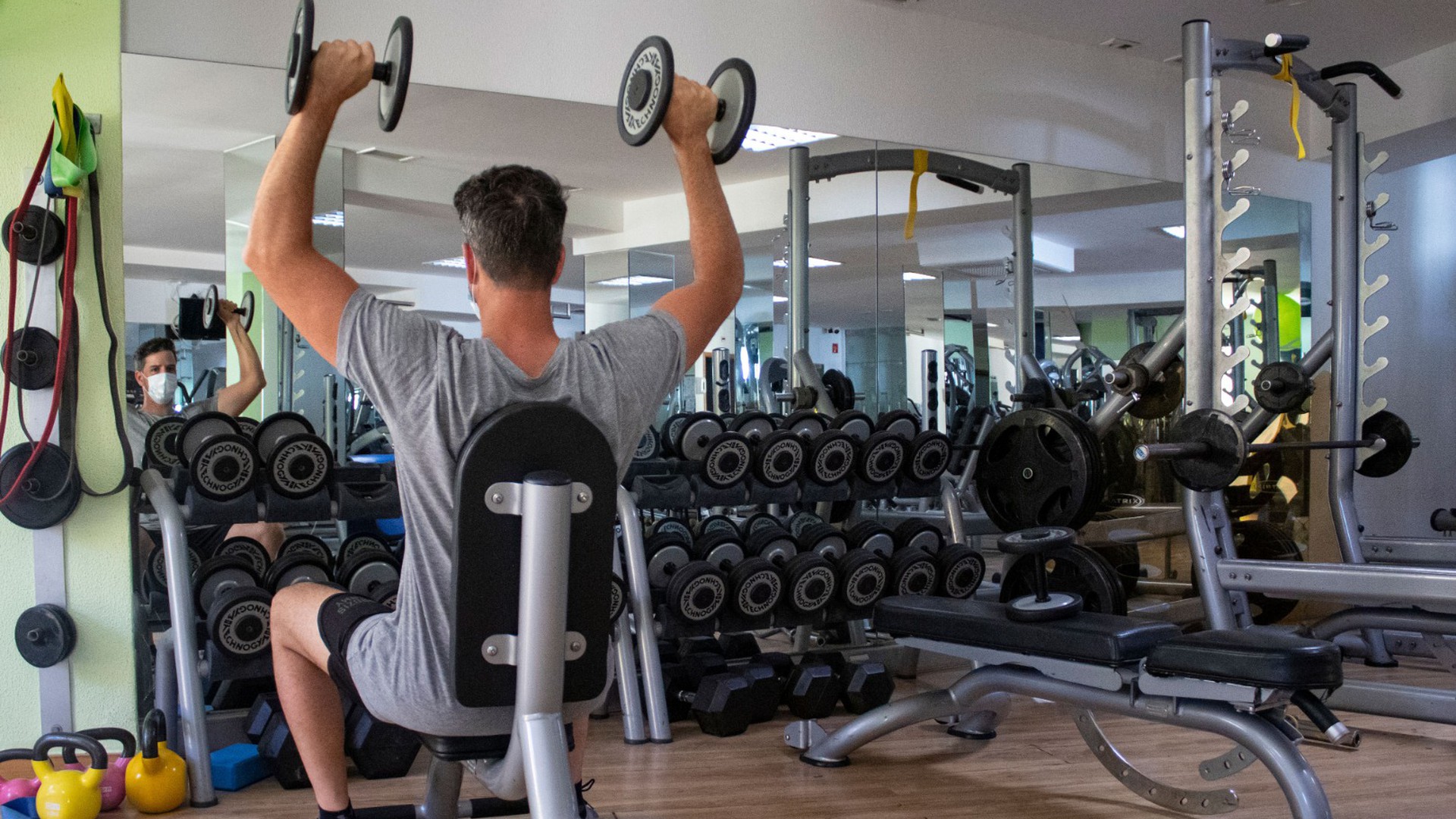 Feel safe


in uncertain times
---
After much anticipation the government has given final approval to open. We are pleased to inform you that we will be opening more facilities and services as of Monday, 1st of June.
We wish to share with you the procedures that will be put in place for your return so that you may get familiar with our "new reality" and to optimize the safety and comfort for you as well as your fellow members.
​

General measures and preparation
---
Please make sure that we have your updated contact details.

Please respect the health & safety guidelines on display throughout the complex. Example: Washing your hands or using hand sanitizer before and after exercising. View Attachments.

Please note that the sports facilities and classes will have a restricted number of persons permitted. Please reserve your entrance ahead of time using our App (In the meantime reservations are done by phone or text).
​

Space Allocation
---
When using facilities please make sure to respect the social distancing. Please pay attention to floor signs, posters on display and do not move equipment or furniture;

There must be 2 meters distance between people when not exercising (reception, bar, common areas, etc.);

3 meters between people when exercising.
​

Use of masks
---
Please use a mask in all enclosed spacing. Please follow the posted guidelines on how to use the mask.

It is mandatory that you use the mask when entering and exiting the facility.

When you get to your exercise area, then you may temporarily remove your mask while exercising, continuing to maintain the appropriate social distance.
​

Classes & Equipment
---
Please book your classes in advance.

Note that the classes will be held in various areas in the property, therefore we kindly ask that you come to Browns 10 minutes before the start of the class to allow you time to get to the designated area.

For the beginning phase, we will be taking reservations (classes & facilities) by text. You can text this number 910-691-096 as of 24 hrs before the class. We will confirm your spot by replying to the text. Please note we will not take any reservations earlier than 24hours before the class.

Please note that people are asked to use facilities for a max of 60 minutes in the gym and one class per day.

In order to reduce transactions as much as possible, we will not be providing towels at the moment, please bring your own. If you have an exercise mat at home, we wish to encourage you to bring it with you. Bringing your own mat is optional, we will continue to have mats available and will be cleaning regularly.

Cleaning your equipment - Spray bottles will be available to clean the equipment you use. After using the bottle, please wash your hands or use the hand sanitizer provided in each room.

Please be cautious using the water dispenser, avoiding touching the tap when filling your water bottle

Please avoid touching things unnecessarily.
​

Facilities that will be temporarily unavailable
---
Please note that some facilities and services are not available:
Spa area (Steam room, Sauna, Shower)

Indoor Pool & Jacuzzi
Thank you for your understanding and cooperation!
© Copyright Browns Sports Resort